Bio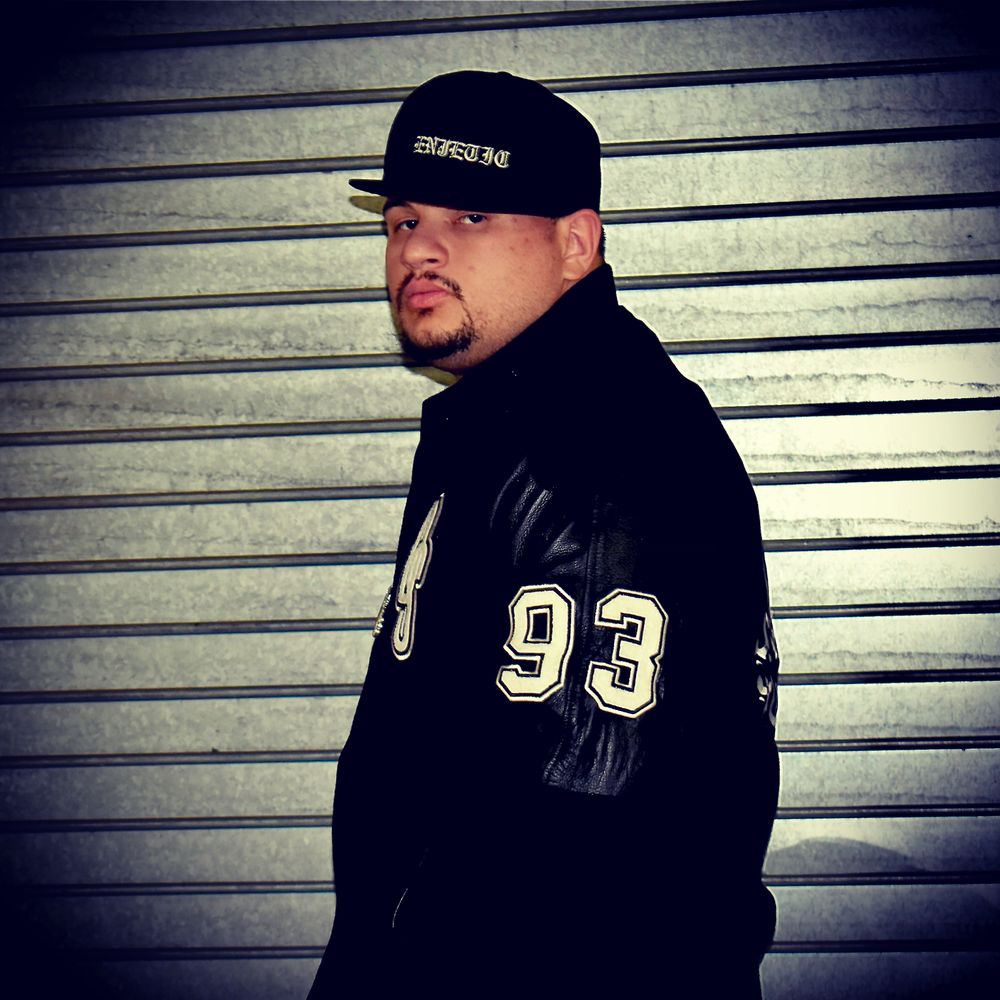 Hip Hop with a message
About Enjetic
Danny "Enjetic" Rivera is a professional hip-hop artist from New York with a clear vision and a solid message. Matching fervent vocal delivery with freestyle lyrical improvisation, Enjetic is a versatile performer able to adapt his style and sound to almost any genre, thereby creating a unique, refreshing and timeless product. Also an actor, as well as a prolific writer and beat maker, in one particular evening of inspiration, Enjetic wrote 34 songs in a row.
As an activist rapper, Enjetic has been involved with the United Nations Women's Guild, visited the White House as part of his Nations anti-bullying campaign, and worked directly with politicians to enhance communities throughout New York State. Further accomplishments include collaborations with an extensive list of renowned hip-hop talent, including Papoose, Lil B (aka the BasedGod), Mickey Factz, Drag-On, Keith Murray, Strafe, as well as numerous projects with the legendary Charles Hamilton, including the joint albums "Diablo" and 2020's "Timeless" (the latter receiving 100,000 streams for the single "Hop in the Whip"). The first collaboration between Enjetic and Hamilton, "Smart Water," produced 650,000 downloads, with subsequent collaborations gaining over 1,000,000 streams/downloads.
Born and raised in Long Island, New York, at the age of 12, Enjetic picked up a microphone and started a musical journey. Mentored by his father, a pioneer in the hip-hop industry who worked alongside artists including Dana Dane, Biz Markie, R.A. the Rugged Man, EPMD, Def Squad, Big Pun, and others. As a child, Enjetic was deeply inspired by the popular artists and musicians of his time.
In mid-2021, Enjetic released his "Recharged" EP, containing the popular single "Copy Cat." In October/November, his song "Loc U Up" premiered and was extensively featured on BET Jams, MTV & VH1, and it dropped in the digital stores on 11/20. Planned for December are the release of the EP "D&A" as well as the debut full-length solo album "Regenerated."
Loc U Up
Available on all major platforms